600W Termination Box
• Minimum Order: $25.00 in Parts
• Product Returns are subject to 15% Re-stock fee.
Mfg. by Technical Material Corp.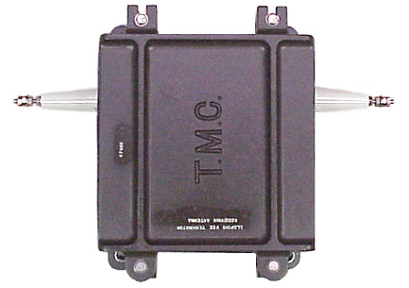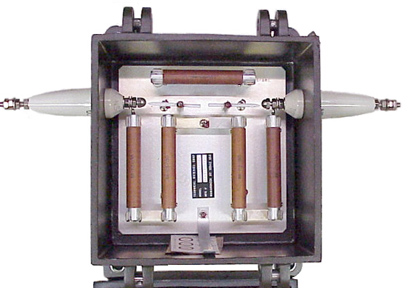 Heavy weatherproof cast aluminum box with hinged lid and stainless steel hardware.
Designed for use with Rhombec & Inverted V antennas.
Contains five 150W, 40w resistors connected to give 600W 160w (plus 1 spare resistor).
Resistance connected to two 3" ceramic feedthru insulators.
Adjustable spark gaps at insulators for lightning protection.
Complete units includes mounting brackets & hardware (not shown).
New US Mil surplus, packed in sealed box. Shipping Weight: 33 lbs.

Part Number: 47419-1 • $199.00 ea.
Price and availability subject to change without notice.

This page last updated: 11 November, 2010
| Home | Products List | Order Info | Contact Us | Warranty | Privacy Policy |
Copyright ©1998-2011 RF Parts Company • All Rights Reserved

Information may not be duplicated, re-written, broadcast or re-transmitted
in any form without the express written consent of RF Parts Company.