572B Tubes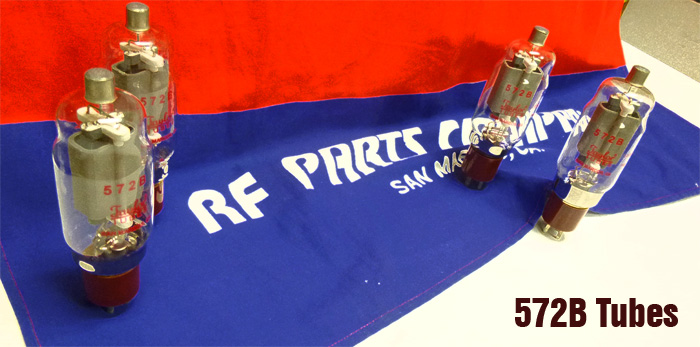 572B UPDATE
572B history, and status (PDF)
By: Merit Arnold
Uploaded 12-1-2014

November 11, 2014
RF Parts Co. is not accepting orders for 572B tubes at this time.
There will be a major announcement regarding availability
of the new RF Parts 572B no later than December 19, 2014.
EXISTING 572B CURRENTLY ON THE MARKET
Since 1994, the Shuguang factory in China has produced the 572B, ceasing production in 2013.
The Shuguang tubes we see available on eBay are believed to be the returns
from RF PARTS and Ameritron that did not meet spec
List Grid
per page