572B Tubes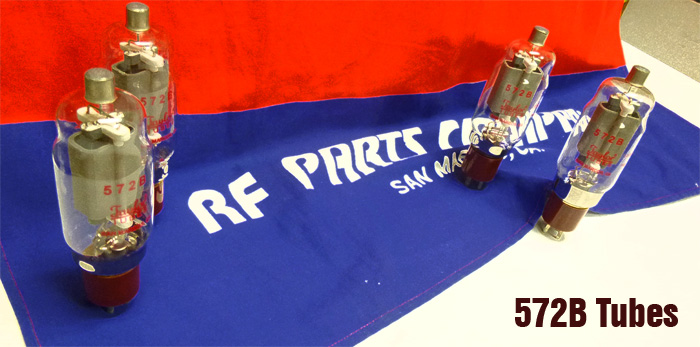 Please Call (800)737-2787
UPDATE:
We have been working with a very good Chinese Factory to upgrade our 811A and 572B lines.
It has taken longer than we had planned to get factory started in the redesign to get the tube as close to the old Cetron quality as possible. We are excited about this new tube, and we can't wait to share it with you all.

The new 572Bs could be ready sometime in the Spring. We sincerely apologize for the delay.
Please call, or send your name and phone number to the Contact Form stating you want to be placed on this waiting list.
Each TAYLOR 572B tube is fully tested by RF Parts prior to shipment, and includes 1 Year Limited Transmitter Tube Warranty (against manufacturing defects and workmanship) through RF Parts.
There are no products matching the selection.